WCAA members buy direct, receive a 50% discount off suggested retail pricing, and shop 24/7 in our private online marketplace reserved exclusively for professionals.
---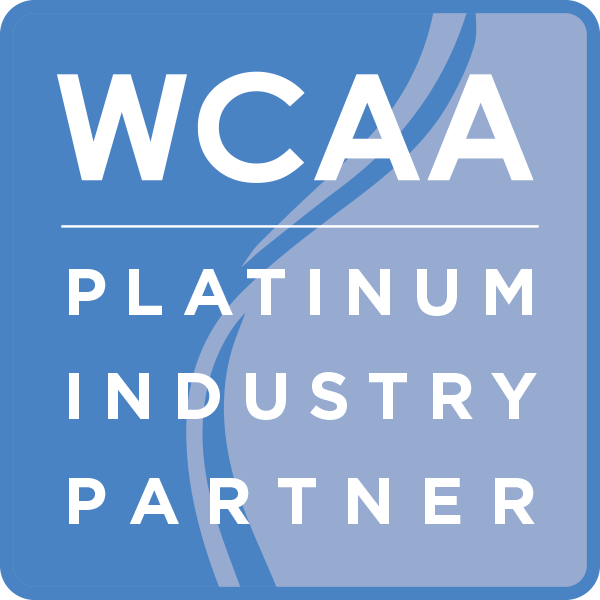 ADR is a long-time member and sponsor of WCAA. In 2022, we intensified our support of the organization and the WCAA community by becoming a Platinum Industry Partner.
"ADR is bringing a great deal of energy to our industry. Their leadership is offering some fresh thinking and new ideas that can help our industry grow. They're also actively promoting the value and visibility of window treatment professionals which helps all our members."
"We're big believers in WCAA and the vital role it fulfills in developing the window treatment community and advancing the success of its members through education, networking, operational standards, exposure, and access to resources. We love working with WCAA members. We're investing our time and resources in support of the Board, Chapters, and Staff in their service to designers, workrooms, installers, and Window Treatment Retailers."
ADR CEO & WCAA BOARD MEMBER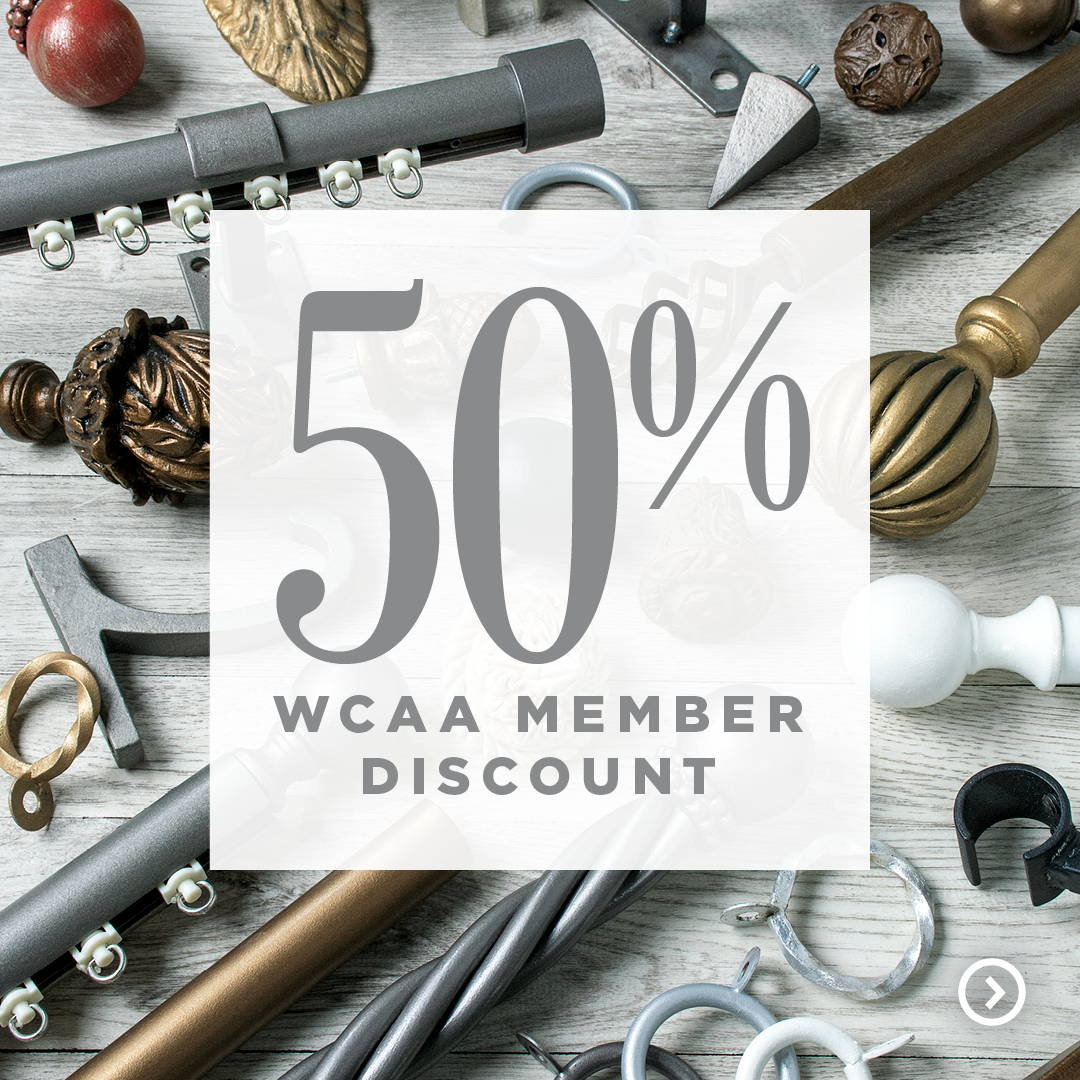 SPECIAL PRICING /
WCAA MEMBER DISCOUNT
WCAA Members who are registered ADR accounts buy direct from the manufacturer and receive a 50% discount off suggested retail pricing.
---
MADE IN AMERICA
ADR's fine quality drapery hardware is made to order in America by supremely talented craftsmen. Only a few components in ADR hardware are sourced outside the U.S. This gives us tighter control over the production and delivery process. We are less vulnerable to the supply chain interruptions and subsequent delays that have affected others in the industry.
---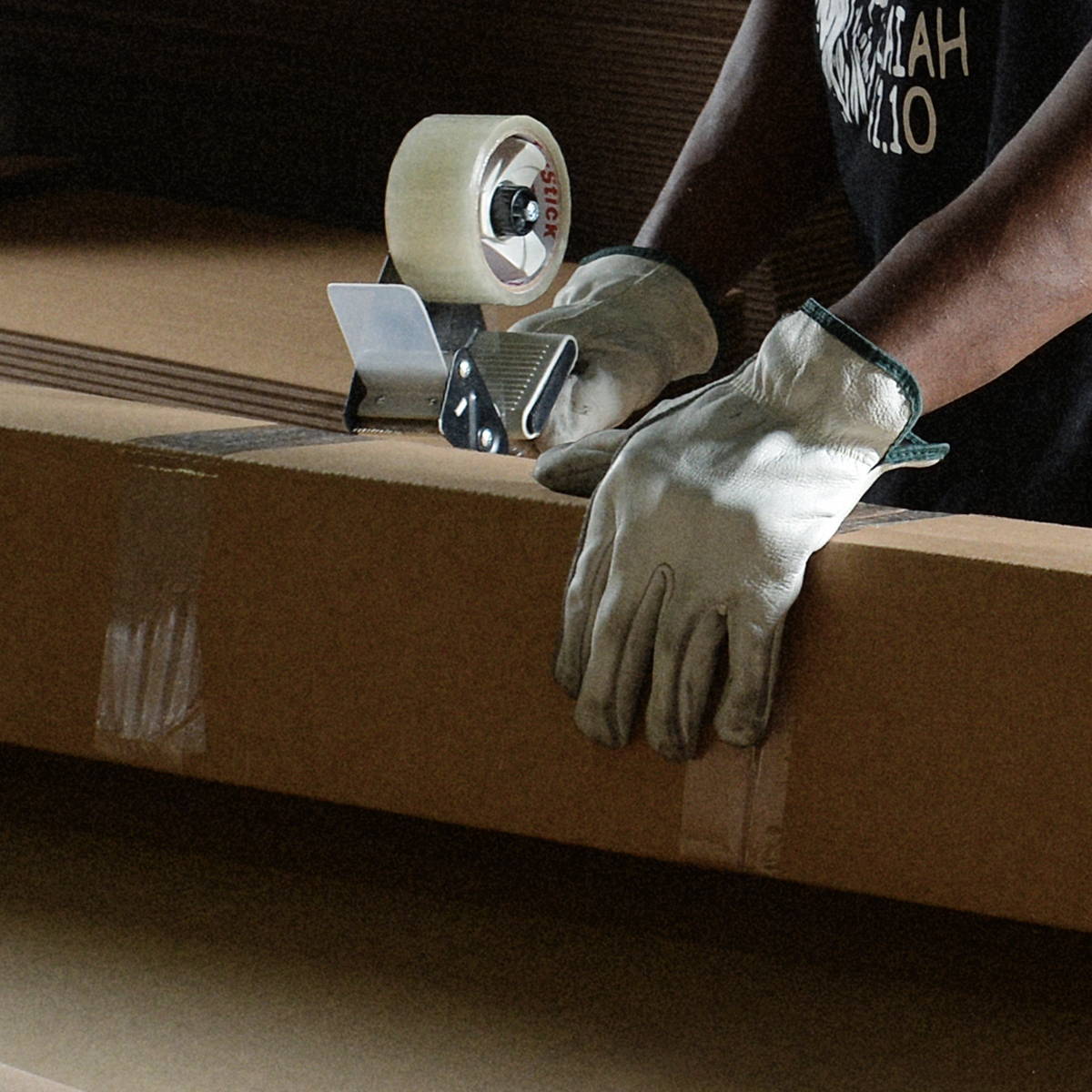 SHIPPED IN 20 BUSINESS DAYS
Most orders are shipped within 20 business days of the date an order is placed and approved.
---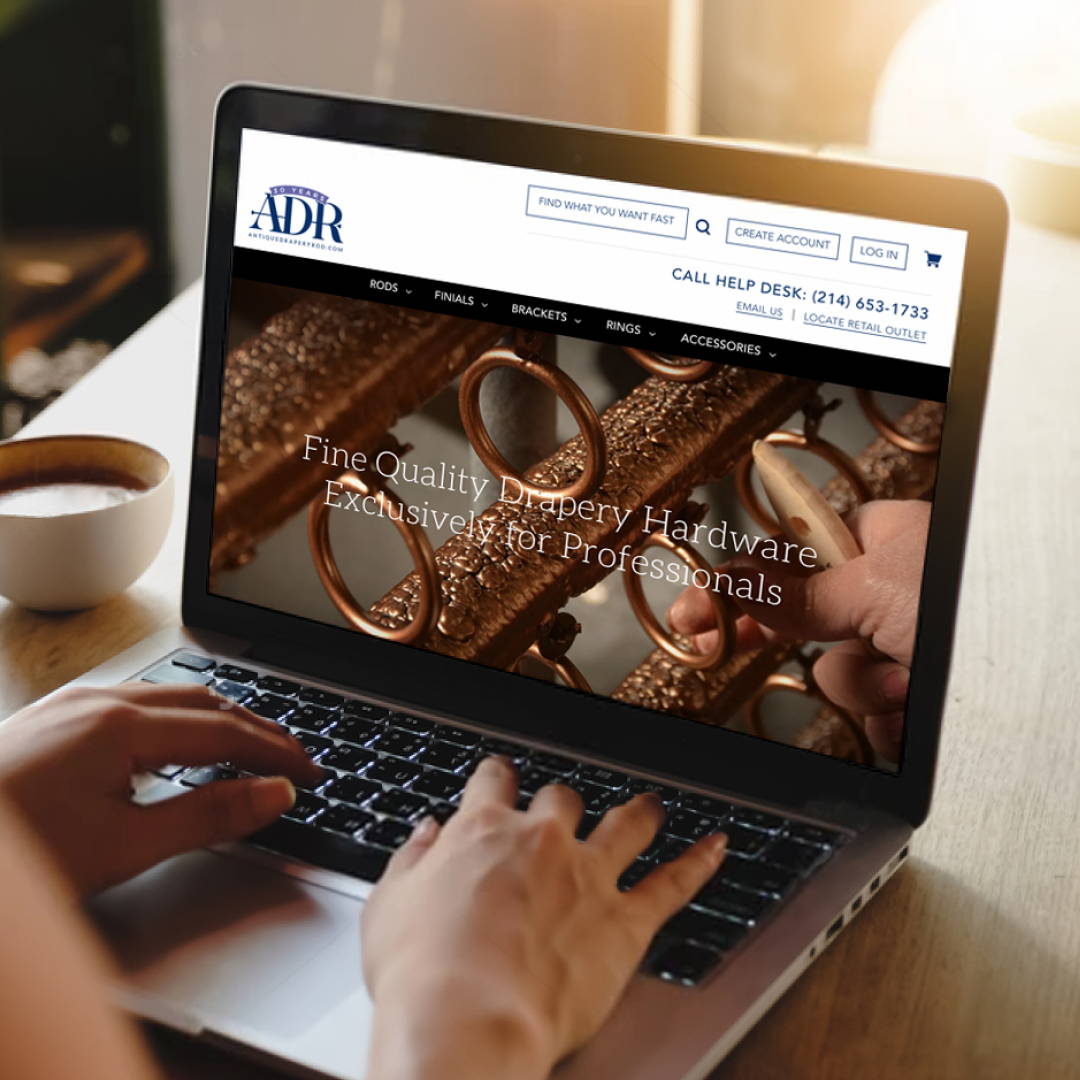 EXCLUSIVELY FOR PROFESSIONALS
ADR sells its products exclusively to the trade. There are very strict controls over who can buy direct. Our approved accounts are highly qualified professionals.
---
"We recognize the vital contributions trained professionals bring to the creation and installation of superior window treatments. Selling our drapery hardware direct to professionals is the cornerstone of our operations and we remain steadfastly committed to this approach."
ADR CEO & WCAA BOARD MEMBER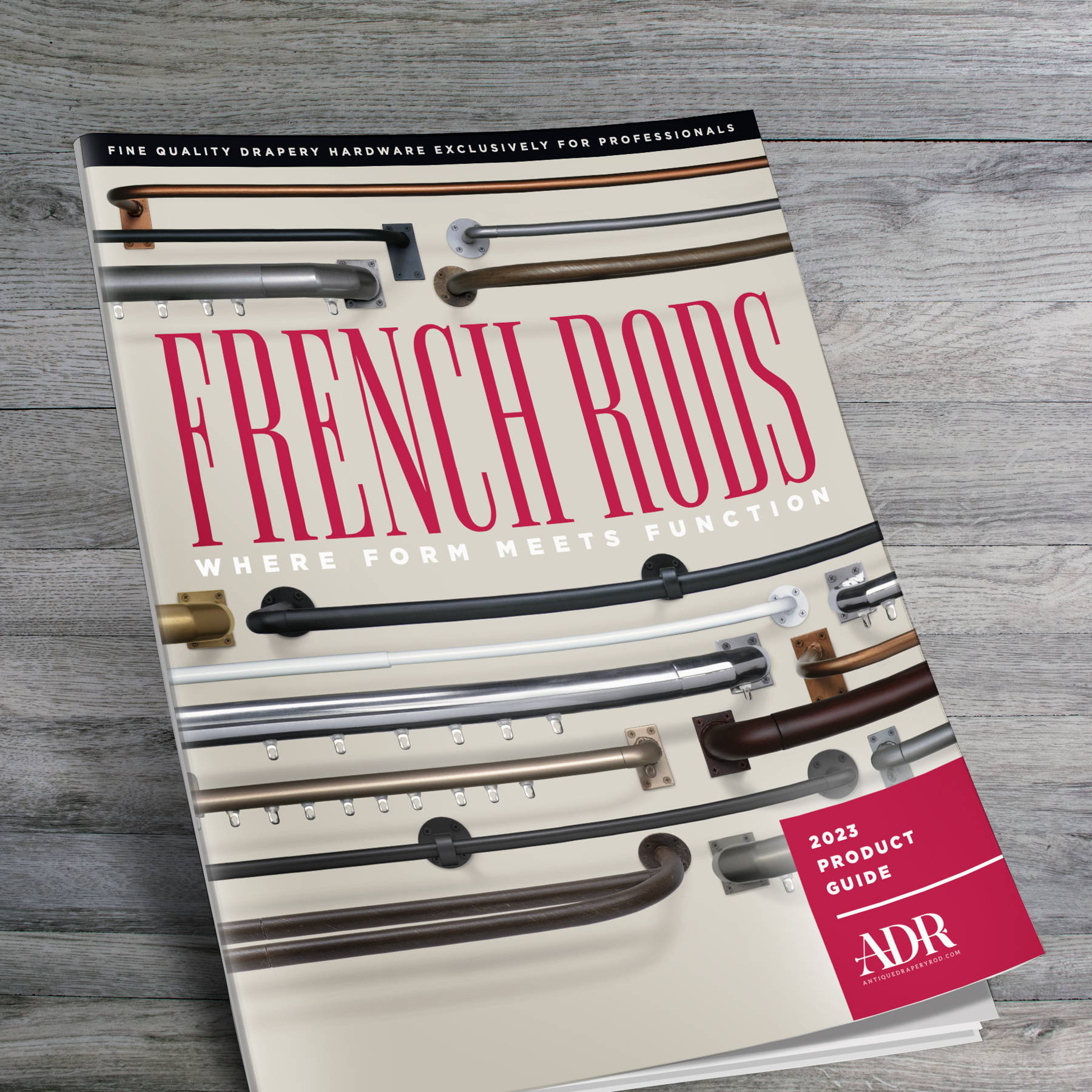 ADR Product Guides are provided free in the first quarter of each year to WCAA members operating as workrooms, interior designers, and installers.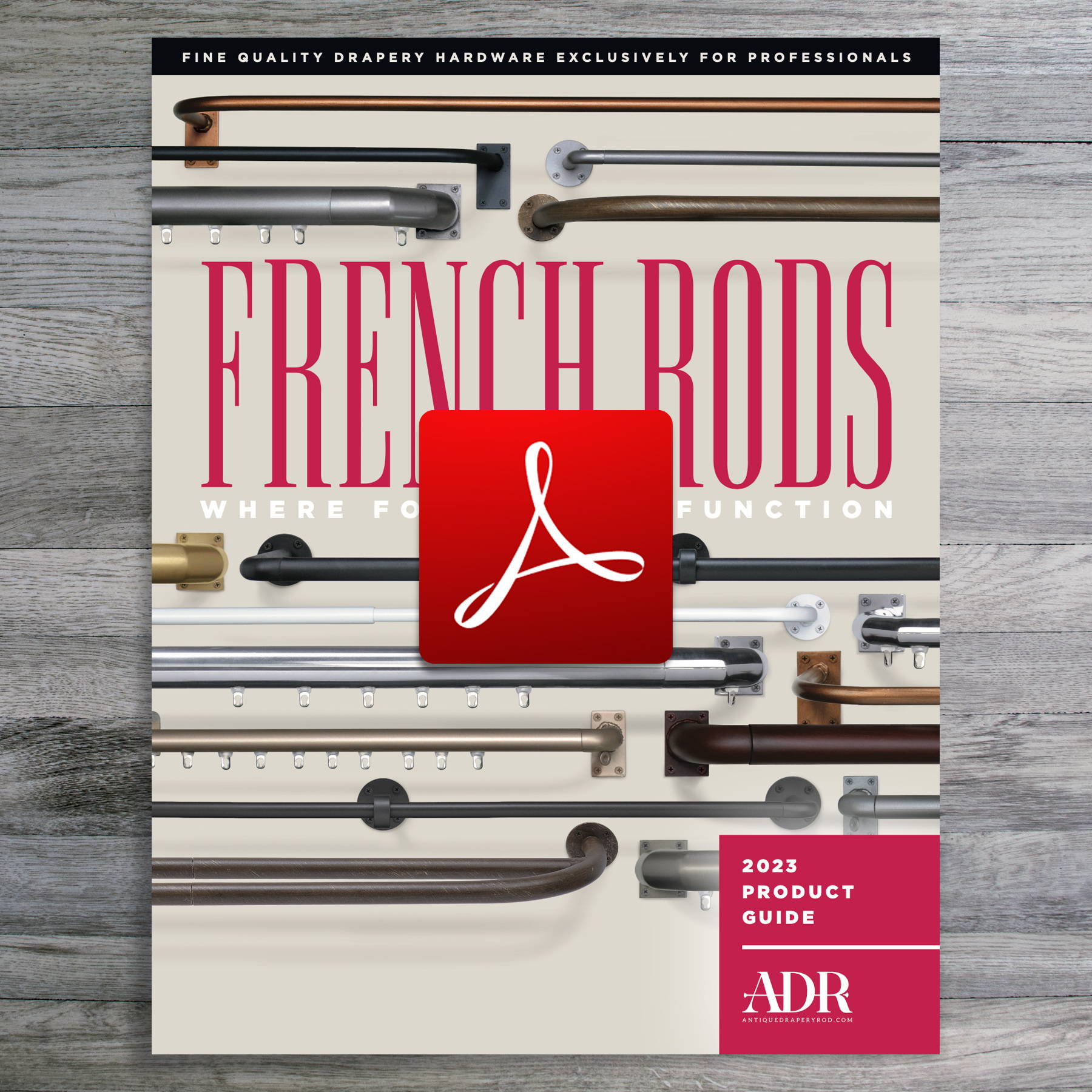 WCAA members can quickly download a free PDF of our complete Product Guide.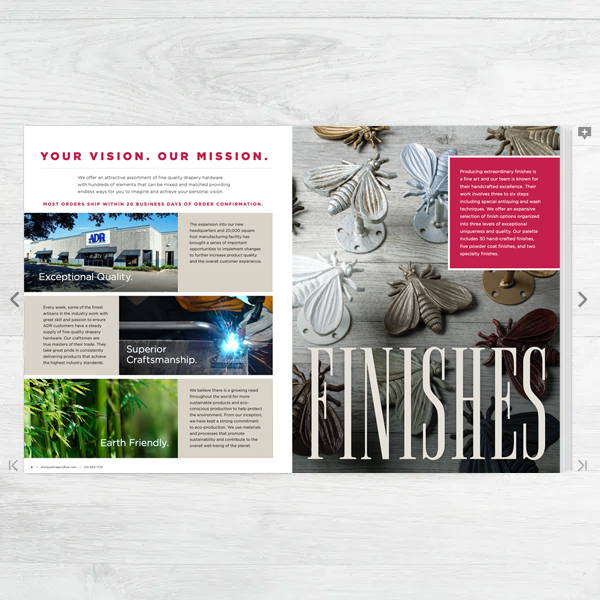 The digital magazine version of our Product Guide is a great tool for presenting options to customers on an iPad or other tablet.
GET FINISH SAMPLES
WCAA members who are registered ADR accounts can order individual wood or metal samples plus complete sets of the ADR Color Palette in boxed set and key chain formats.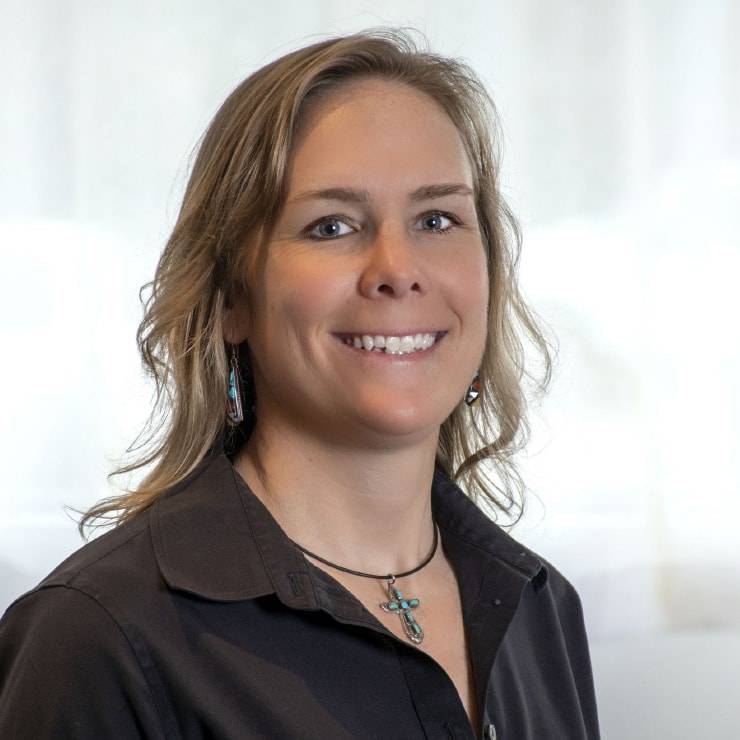 WE'RE HERE TO HELP
(214) 653-1733
Members of the WCAA Tribe have ready access to ADR product specialists who are always eager to lend their assistance and expertise. Look to them for help with any questions you may have about our products, finishes, measurement, installation, etc.
OUR HELP DESK IS OPEN M-F, 9AM – 5PM CENTRAL TIME
(WITH THE EXCEPTION OF A FEW HOLIDAYS).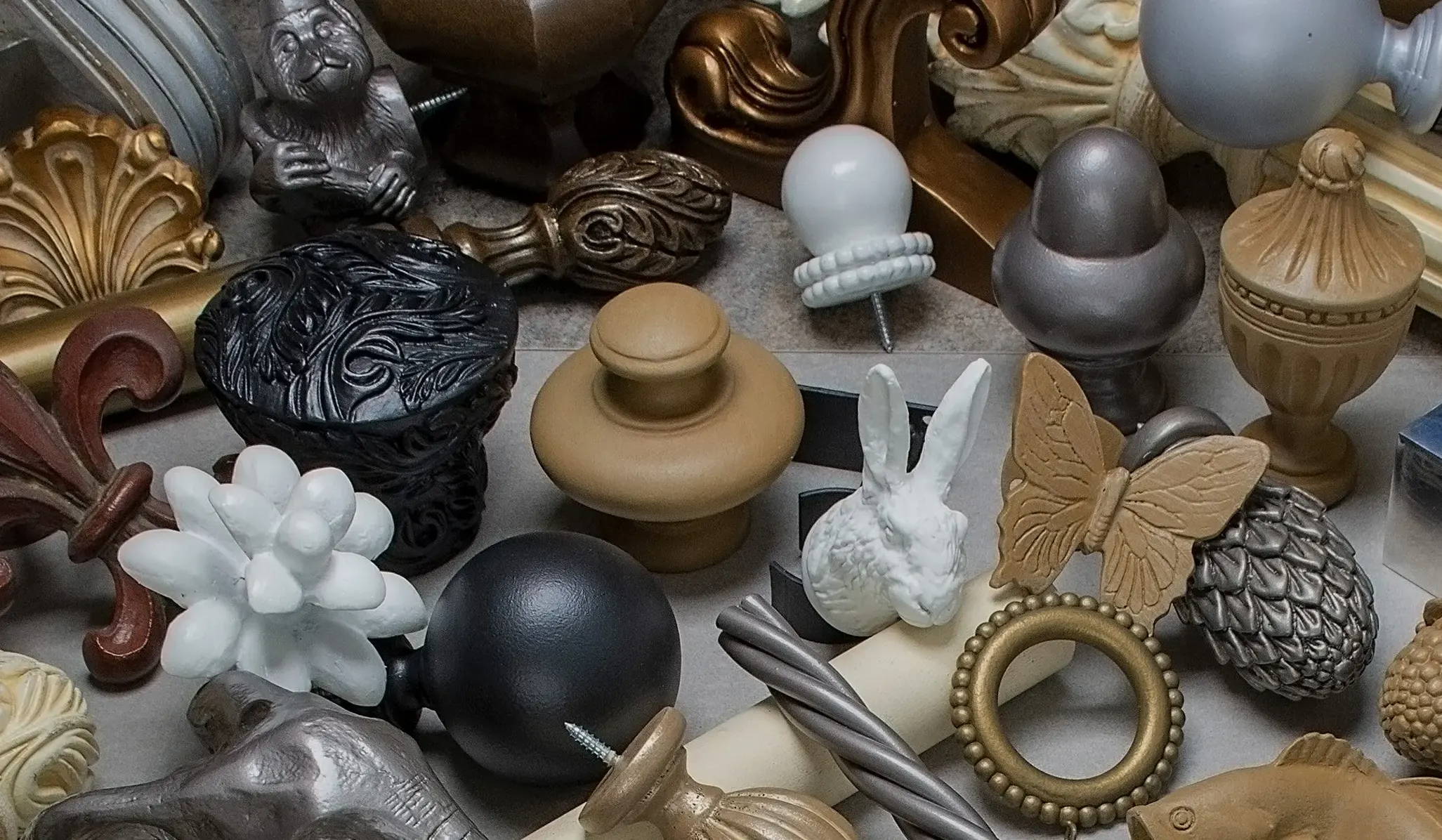 YOUR VISION IS OUR MISSION.
We exist to ensure your concept for each signature window treatment you design is realized. Our artisans are experts in their craft. They're masters in hand-forging, hand-casting, hand-painting, and hand-finishing techniques. They take great pride in consistently delivering products that win the favor of your customers.

Become a Registered ADR Account.
---
WCAA exists to help designers, window treatment professionals, and installers grow their business. For only $165 per year, you can align yourself with industry leaders, network with peers nationwide and gain the benefit of shared experiences, access regular opportunities for ongoing education and development, and get active in one of 13 WCAA chapters.
---
Follow WCAA on Facebook and Instagram.
A great way to get plugged into the activities of the WCAA Tribe is to follow their Social Media posts.
DRAPERY HARDWARE FOR PROFESSIONALS
The Antique Drapery Rod Company offers the interior design trade an abundant selection of fine quality drapery hardware. You buy direct from the manufacturer and shop in a private online marketplace whenever and wherever you want. All our drapery rods are custom cut and fully customizable so you choose components and size and select from over 30 finishes. ADR drapery hardware products are handcrafted in America.