Since 1992, the Antique Drapery Rod Company (ADR) has supplied interior design professionals fine quality drapery hardware made to order in America by supremely talented craftsmen. Every week, some of the finest artisans in the industry work skillfully and passionately to ensure our customers have a steady supply of an expansive selection of drapery rods, drapery finials, drapery brackets, drapery rings and drapery accessories. Our craftsmen are true masters in hand-forging, hand-twisting and carving, hand-casting, hand-painting, plus the finely detailed and highly-specialized hand-finishing techniques that distinguish us in our industry. They take great pride in consistently delivering products that achieve the highest industry standards.
Master woodworkers produce fine quality drapery rods in different shapes and sizes. Every rod is hand cut, drilled and tapped to the exact specifications provided by the designer.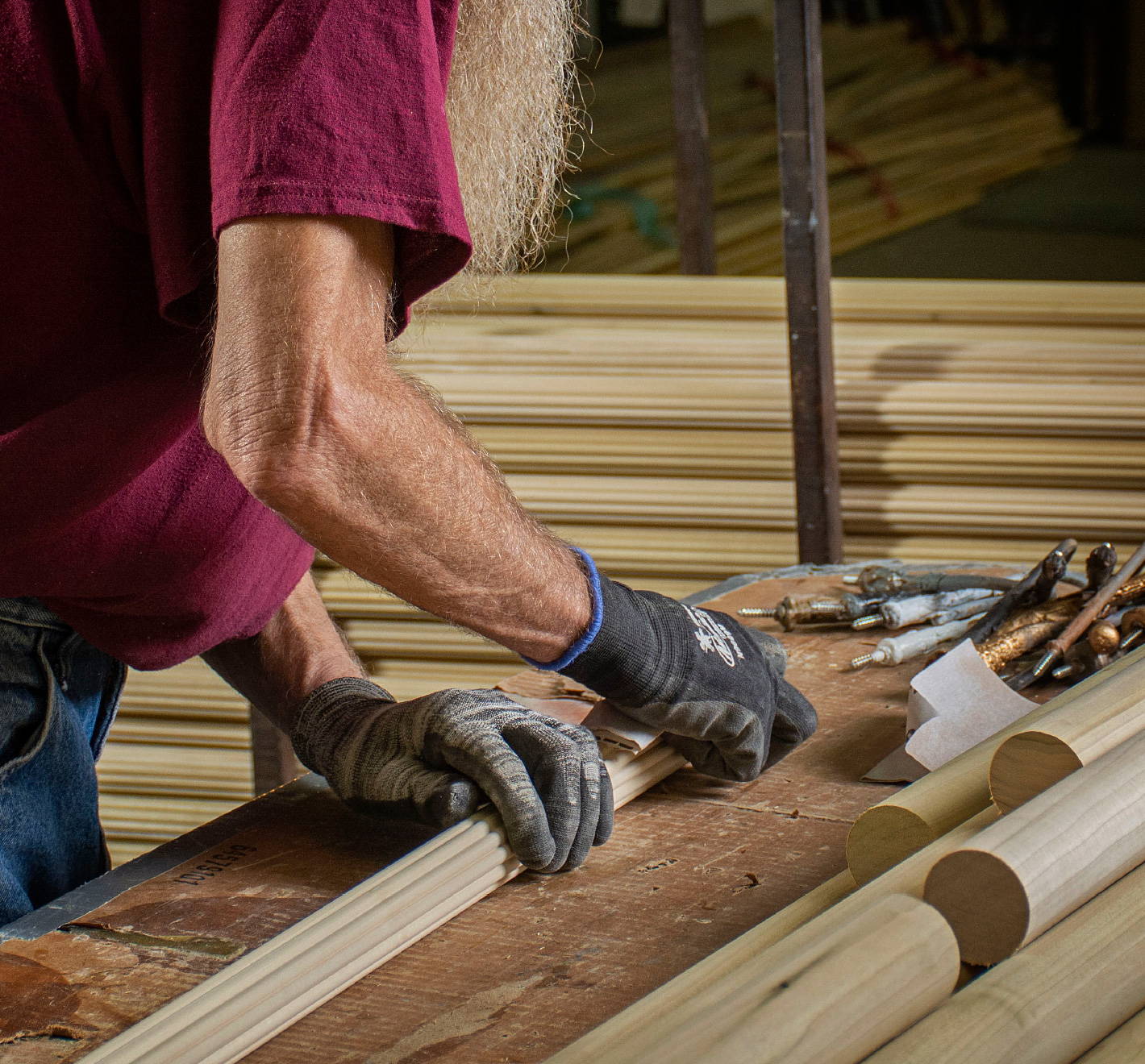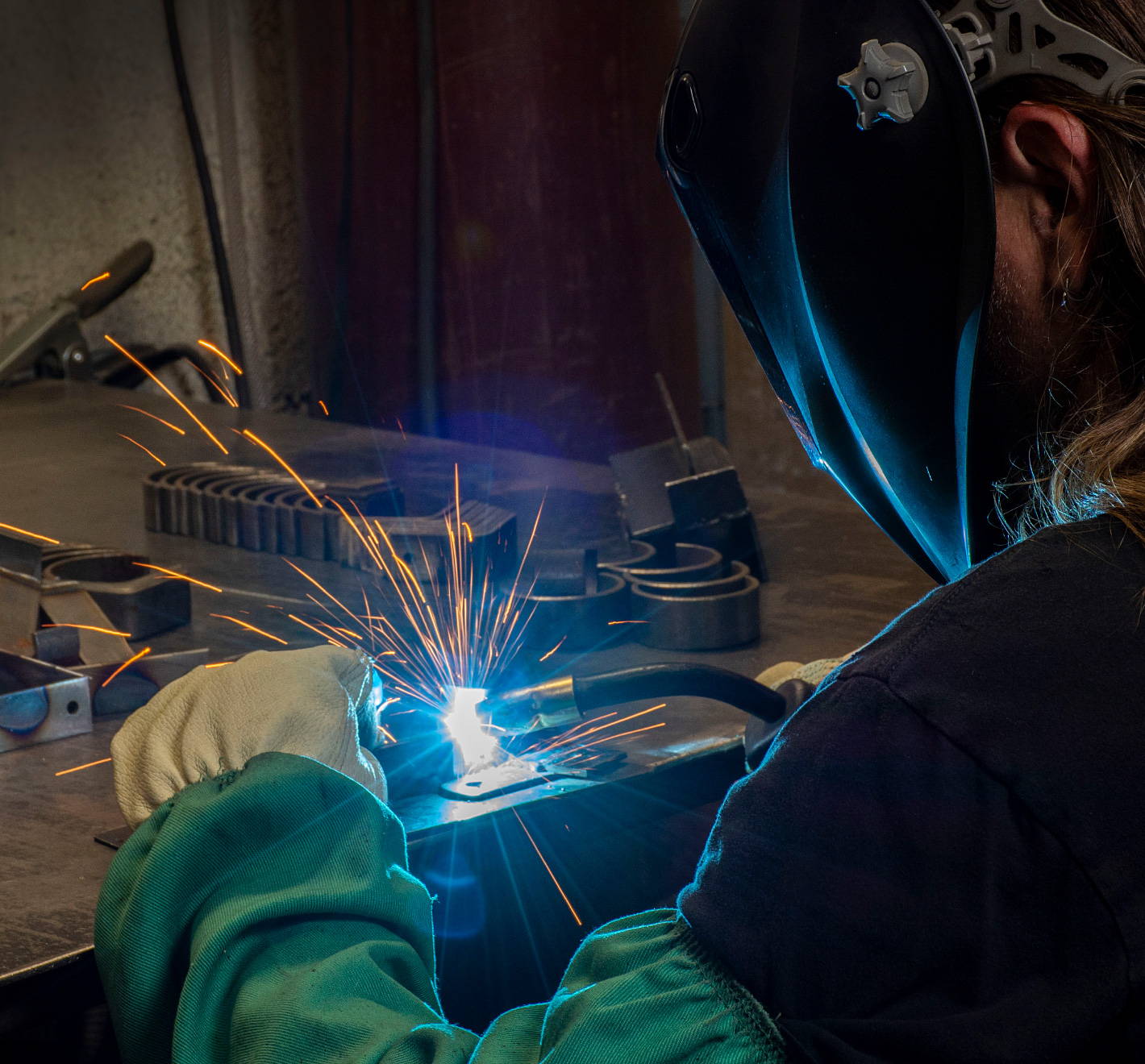 ADR metalsmiths are masters in producing everything from single and double twist rods, to a wide range of brackets, rings, plates, hinges and other drapery hardware accessories that are strong and beautifully crafted and finished.
Skilled artisans in the ADR Stone shop produce an abundant selection of finely detailed finials, medallions, brackets and rings. Moulds are precisely cast from hand carved originals. Each piece produced in the Stone Shop is hand poured and finished to exact specifications.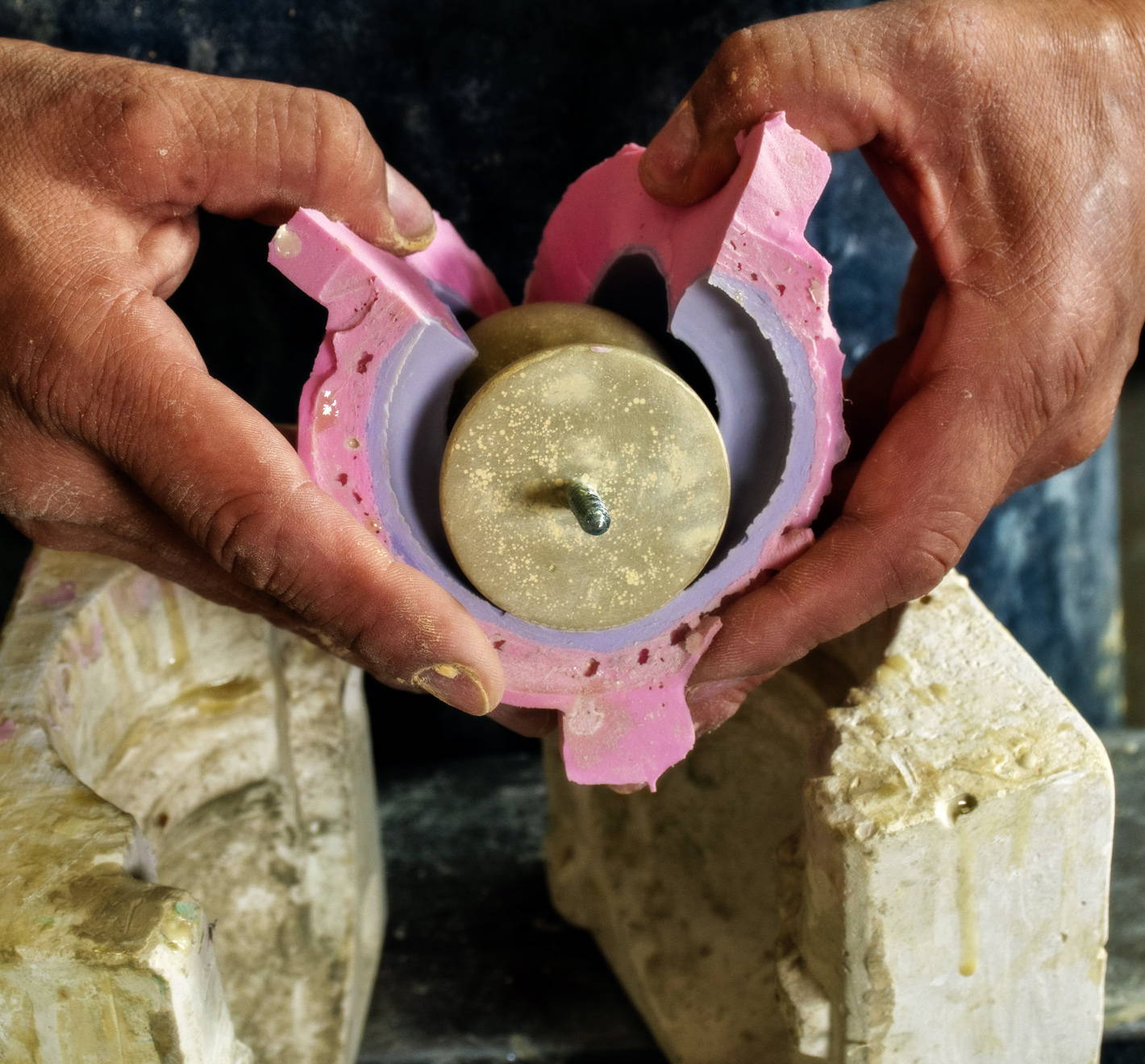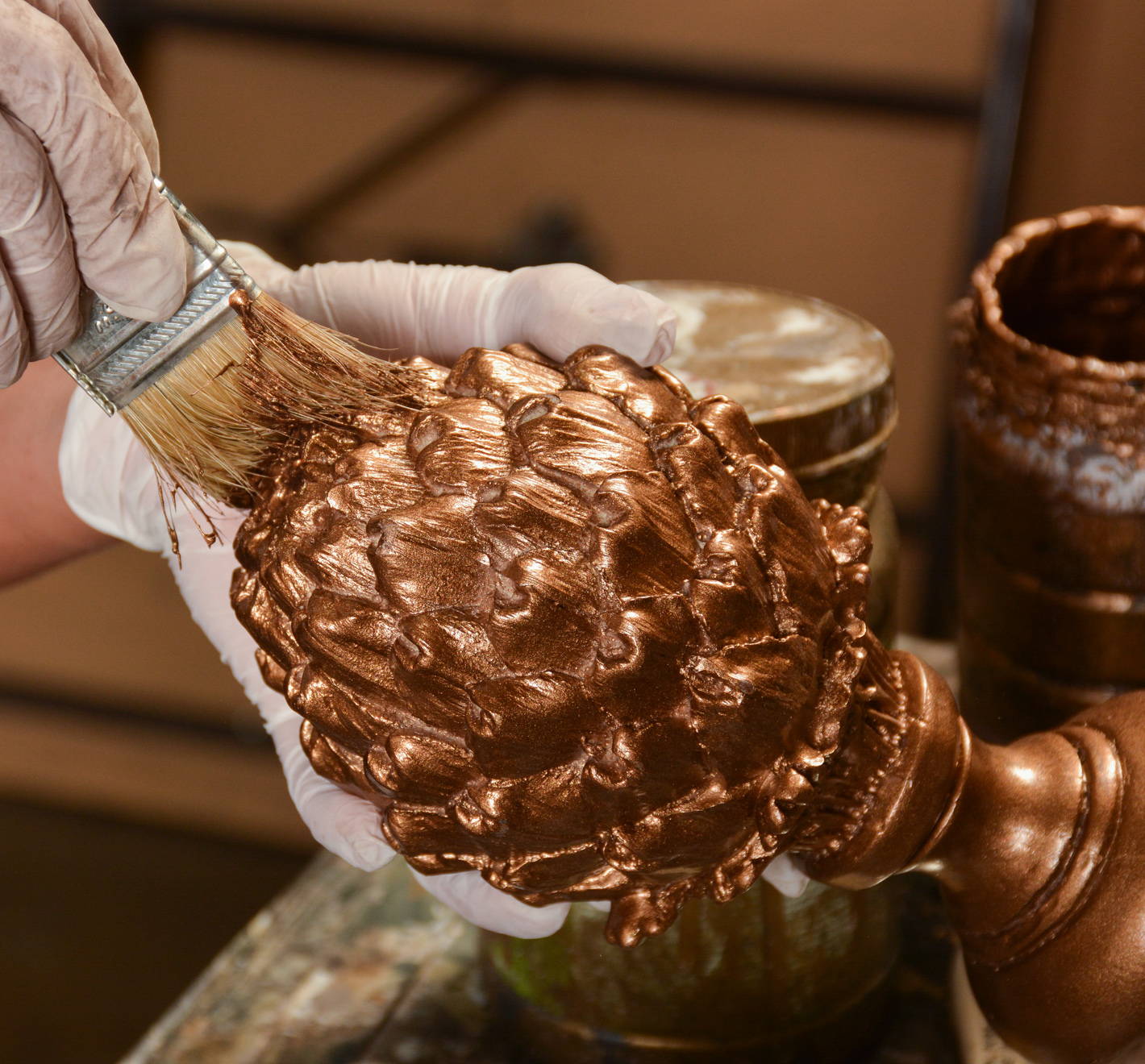 The ADR Paint Shop is where our drapery hardware comes to life. Ours is a deliberate process where experts carefully organize and prep pieces for painting, then prime, paint and often coat them to achieve the rich look on which ADR has built its reputation. This is a critical step and it is no time to rush. Each application is carefully cured to ensure a uniform appearance.
ADR offers an expansive color palette including 30 handcrafted finishes. The Finishing Shop is where the finely detailed and highly-specialized hand-finishing, hand-antiquing, gold leafing and wash techniques are accomplished by true artisans.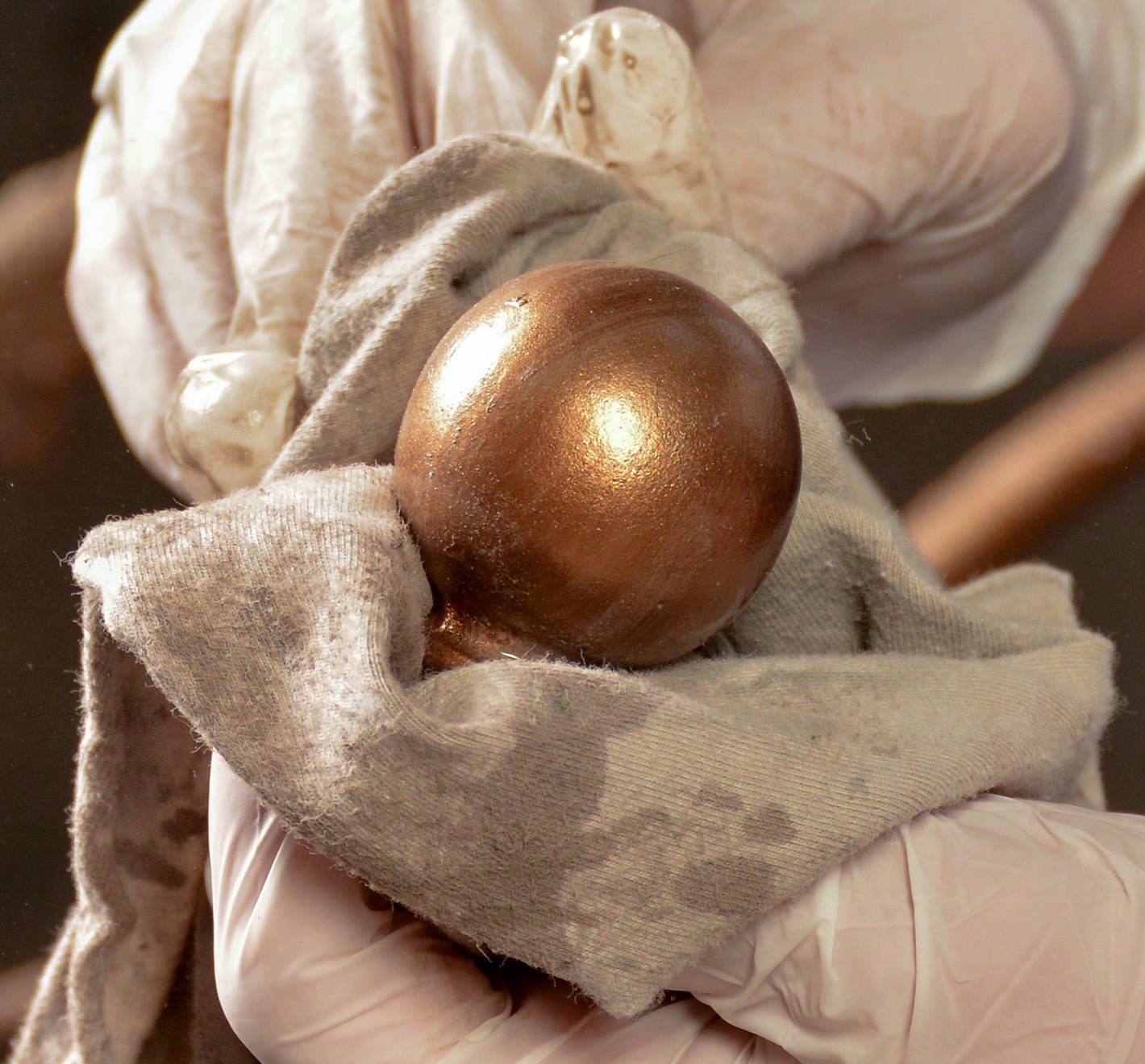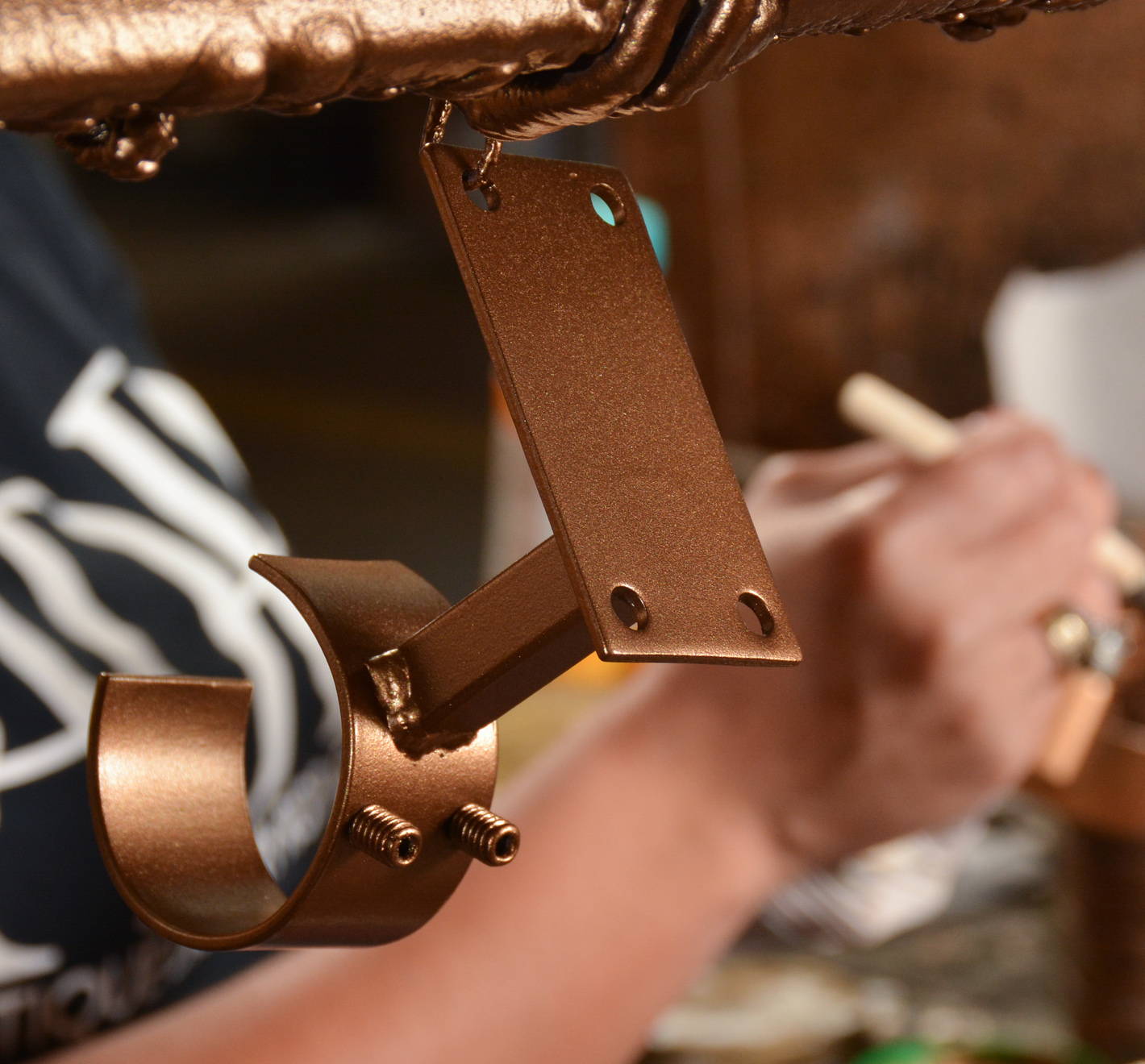 Meticulous management of detail is an integral component of operations at ADR. Every individual in the company keeps a constant eye on quality and shares a personal responsibility for ensuring a premium experience at every stage of every order. All items moving through manufacturing are hand inspected at each step of the production process to ensure consistency and overall quality.
Interior Design Professionals: Shop Now.