Custom Finish Options - ADR is pleased to offer over 30 handcrafted finish options for all of our products plus an additional 5 powder coat finishes for our metal products and two specialty finishes (bamboo and polished aluminum). Our finishing processes range from three steps to six steps, including hand antiquing and wash techniques. Accordingly, the finishes are grouped into three pricing levels -
Level 1 - Classic
Level 2 - Premium
Level 3 - Lux
Environmentally Conscious - ADR uses low VOC and no-VOC (volatile organic compound) paints in our finishes. These paints are better for our environment, reduce off-gassing in your customers' homes, and are a healthier overall choice for our craftsmen, our planet and you.
Digital Display Variations - Since each digital device (computer, phone, tablet, etc.) displays differently, there may be variations between what you see on your screen and the actual finish. To help ensure you get exactly what you want, we offer individual samples and complete sets of the ADR Color Palette in either key chain or binder formats.
Hand Finishing Variations - Take note of the product material and keep in mind that different materials take paint or stain differently. For example, a resin finial may look slightly darker or lighter than a wood rod finished in the same color because wood absorbs more color than resin. These slight color variations are not defects and they become unnoticeable once the treatment has been installed in the window.
Brand Variations - You may see the same color or finish name in another manufacturers' collections, however they may not match one another. For example, ADR's Merlot may not match Merlot from a different brand. Once you settle on which products you want to buy, it's a good idea to order all the components you need from the same vendor.
Fresh White
Clean, modern white
Classic Finish - Pricing Level 1
Finish Code: W
Heavy Cream
Soft, creamier white
Classic Finish - Pricing Level 1
Finish Code: HC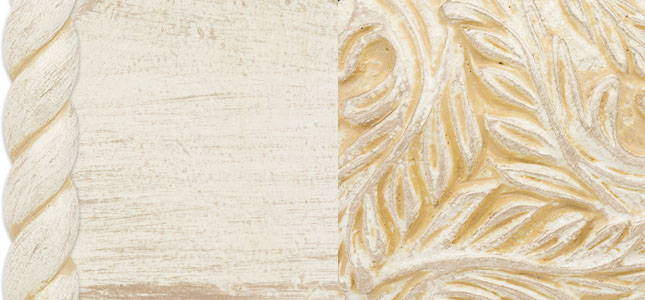 Cream Cashew Silver
Ivory cream finish with warm silver highlights
Lux Finish - Pricing Level 3
Finish Code: 36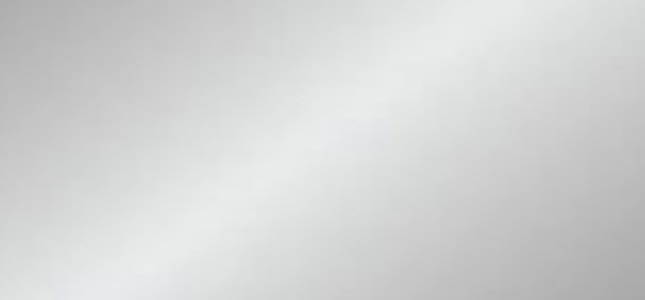 Polished Aluminum
Select Aluminum Products only
See pricing for individual products
Code is in Polished Aluminum Product SKU
White Silver Wash
Crisp, bright white finish with golden antiquing
Lux Finish - Pricing Level 3
Finish Code: 38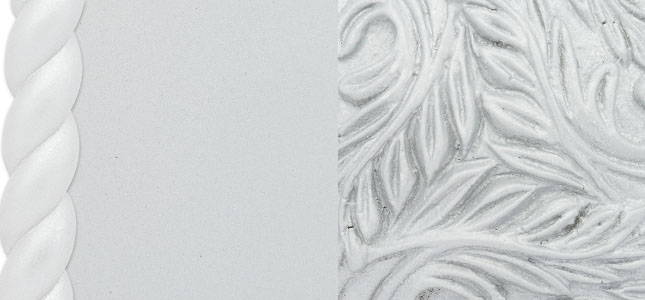 Platinum Hollywood
1920's light, silver white
Premium Finish - Pricing Level 2
Finish Code: ZZ
French Silver Leaf
Cool, white silver with charcoal wash
Lux Finish - Pricing Level 3
Finish Code: P
Spearmint Cafe Silver
Light pastel blue-green with warm silver trim
Lux Finish - Pricing Level 3
Finish Code: 33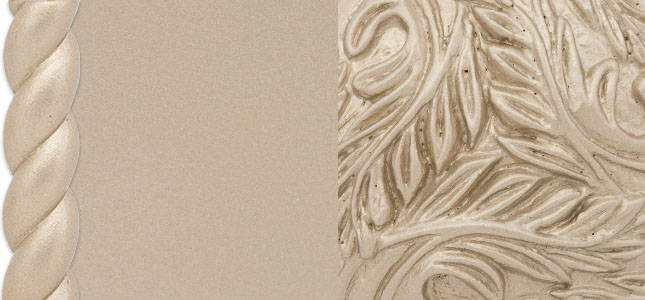 Avant Silver
Modern warm gold and sleek silver combined
Premium Finish - Pricing Level 2
Finish Code: VS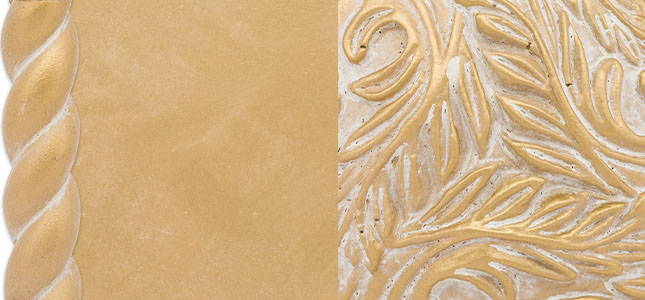 White Washed Gold
Warm satin gold & soft white antique wash
Premium Finish - Pricing Level 2
Finish Code: WG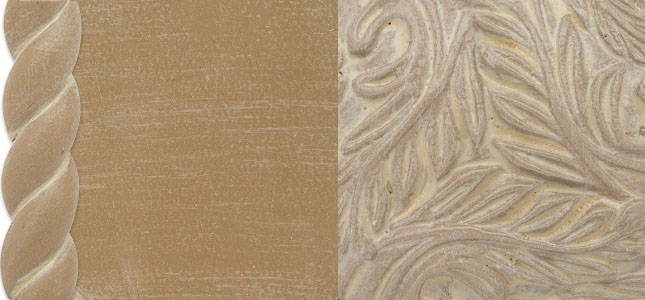 Hazelnut
Light, nutty, neutral brown & mocha wash
Classic Finish - Pricing Level 1
Finish Code: HZ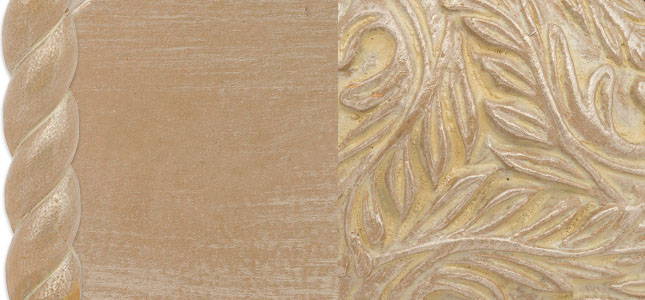 Cashew Almond Silver
Creamy mocha finish & golden silver accents
Lux Finish - Pricing Level 3
Finish Code: 28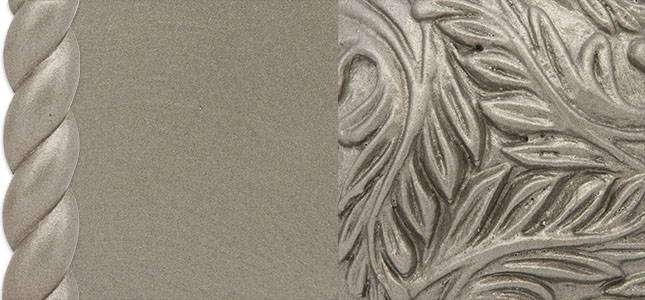 Pewter
Grey metal to transitional painted finish
Classic Finish - Pricing Level 1
Finish Code: CC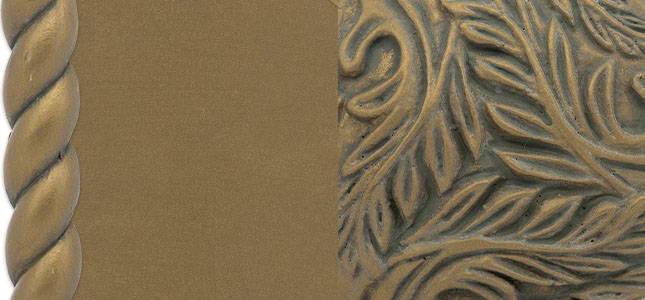 Antique Brass
Traditional gold metal finish with green patina
Premium Finish - Pricing Level 2
Finish Code: BP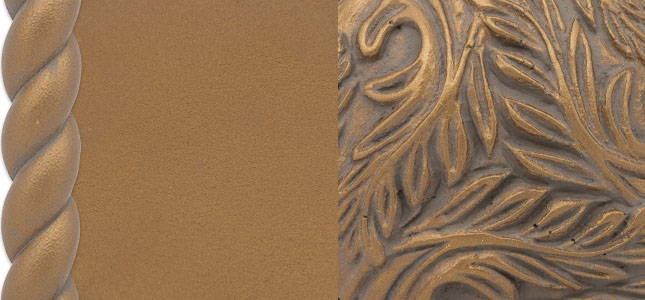 Bronze
Traditional, warm, reddish-brown metal finish
Classic Finish - Pricing Level 1
Finish Code: N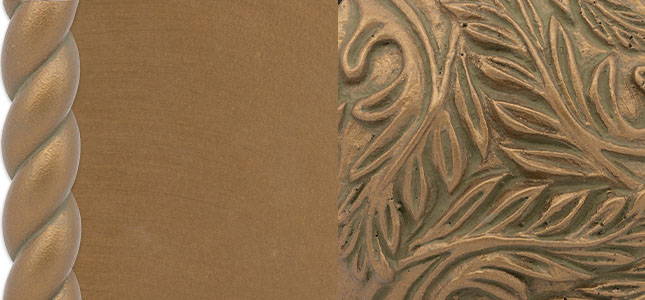 Bronze Verdigris
Warm, reddish-brown metal finish & moss wash
Premium Finish - Pricing Level 2
Finish Code: NV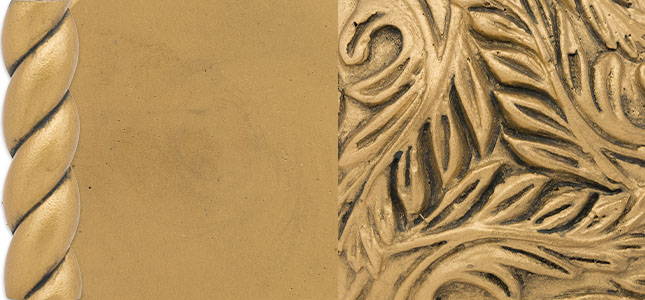 Antique Gold
Warm satin gold & contrasting charcoal antique
Premium Finish - Pricing Level 2
Finish Code: A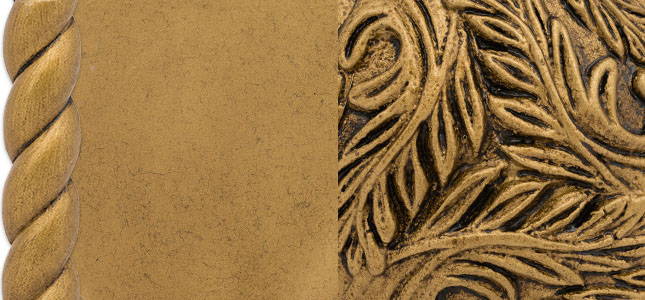 Renaissance Gold
Satin gold with caramel wash antiquing
Premium Finish - Pricing Level 2
Finish Code: RG
Oil Rubbed Bronze
Warm metallic bronze with espresso wash
Premium Finish - Pricing Level 2
Finish Code: UU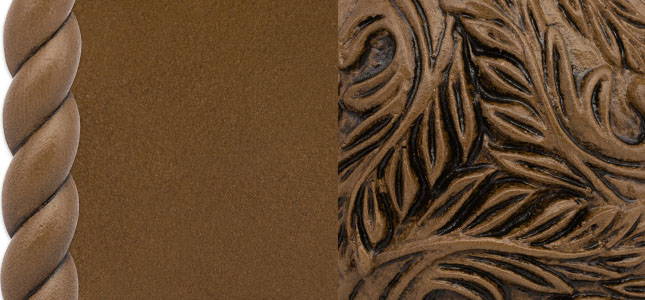 French Oak
Warm country French wood finish
Classic Finish - Pricing Level 1
Finish Code: O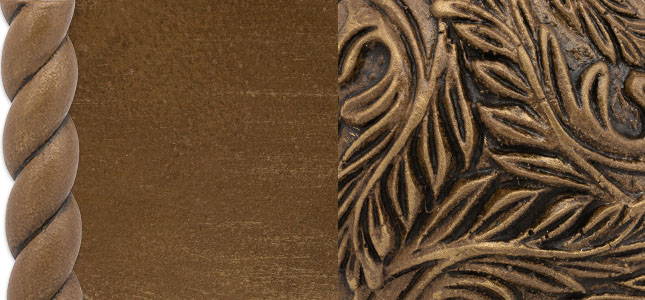 French Oak Gold Wash
Warm country French wood & gold wash glazing
Premium Finish - Pricing Level 2
Finish Code: OG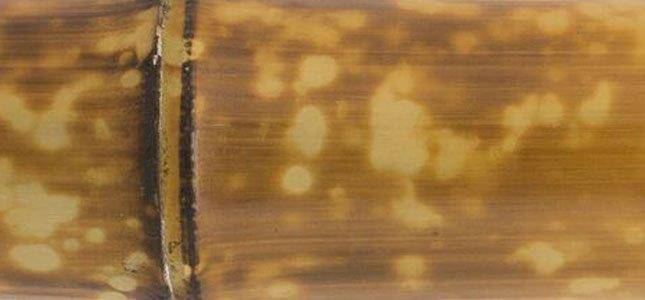 Tortoise Shell
Available for bamboo products only
Classic Finish - Pricing Level 1
Finish Code: T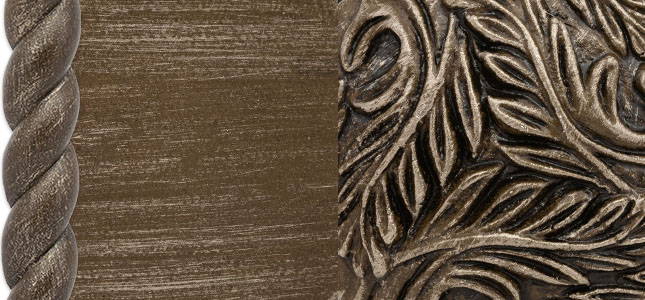 European Walnut Gold
Dark, aged wood tone with gold brush highlights
Lux Finish - Pricing Level 3
Finish Code: 24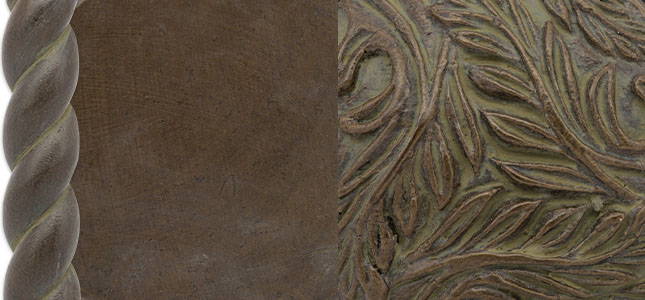 Italian Walnut Verdigris
Dark chocolate brown & moss wash
Premium Finish - Pricing Level 2
Finish Code: IV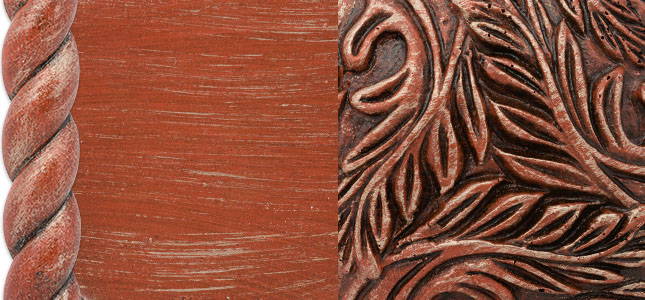 Cranberry Cafe Silver
Deep cranberry red base with silver antiquing
Lux Finish - Pricing Level 3
Finish Code: 31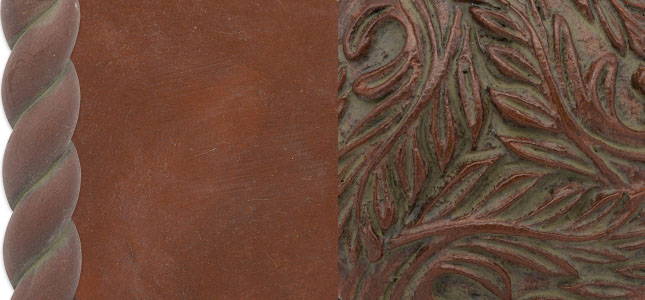 Merlot Verdigris
Rich, reddish-cherry wood & moss wash
Premium Finish - Pricing Level 2
Finish Code: MV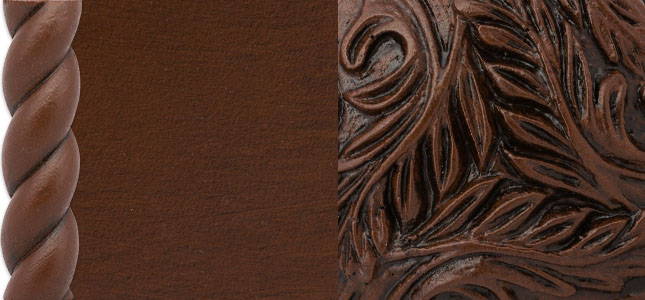 Merlot
Rich, reddish cherry wood
Classic Finish - Pricing Level 1
Finish Code: M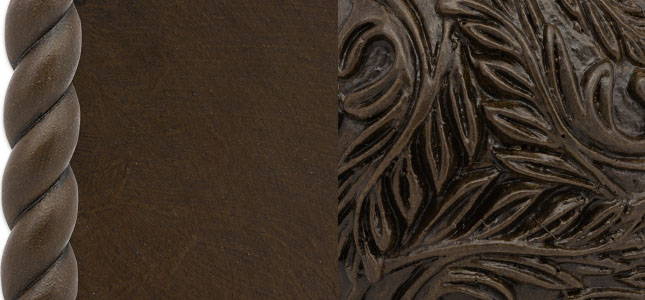 Italian Walnut
Warm dark chocolate brown wood
Classic Finish - Pricing Level 1
Finish Code: I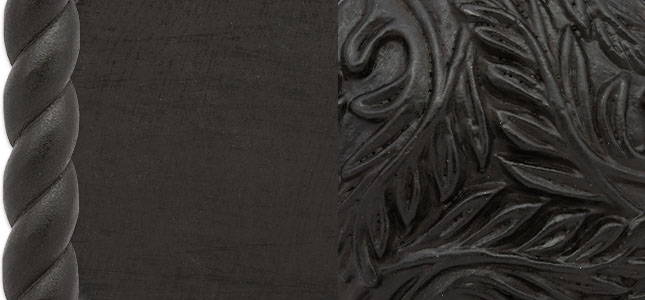 English Walnut
Black with brown tones of old English antiques
Classic Finish - Pricing Level 1
Finish Code: E
Black Wash
Matte black & charcoal wash
Classic Finish - Pricing Level 1
Finish Code: D
Black
Classic matte black
Classic Finish - Pricing Level 1
Finish Code: B
Ebony
Clean, modern satin black
Classic Finish - Pricing Level 1
Finish Code: EB
Powder Coat Finishes
Available for metal products only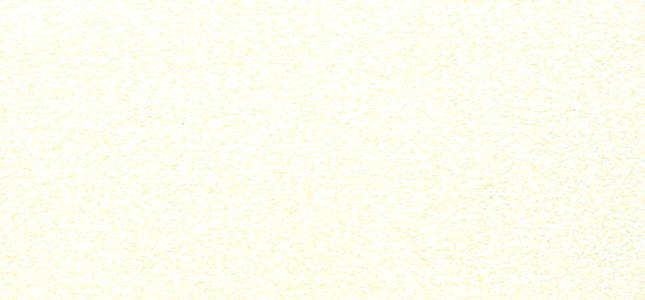 Powder Coat - White
Metal Products Only
Lux Finish - Pricing Level 3
Finish Code: XW

Powder Coat - Cream
Metal Products Only
Lux Finish - Pricing Level 3
Finish Code: XH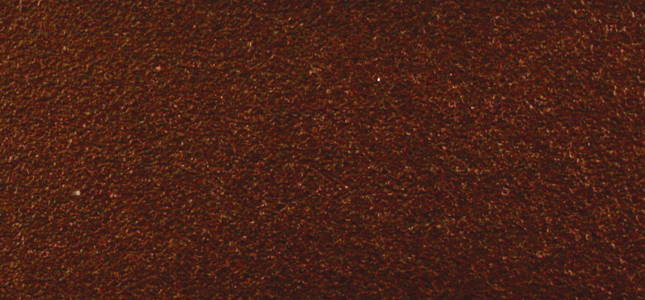 Powder Coat - Bronze
Metal Products Only
Lux Finish - Pricing Level 3
Finish Code: XU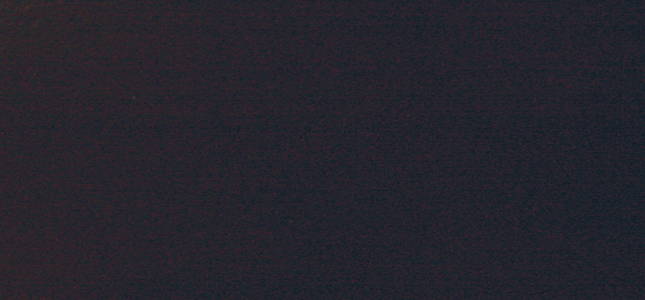 Powder Coat - Walnut
Metal Products Only
Lux Finish - Pricing Level 3
Finish Code: XI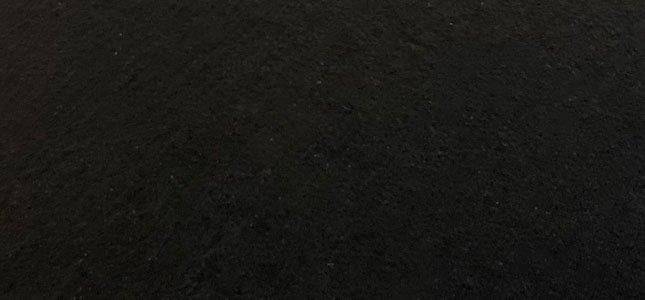 Powder Coat - Black
Metal Products Only
Lux Finish - Pricing Level 3
Finish Code: XB