Since 1992, ADR has supplied the interior design trade with fine quality drapery hardware made to order in America by supremely talented craftsmen. Our artisans are masters in hand-forging, hand-casting, hand-painting, and hand-finishing techniques. They take great pride in consistently delivering products that achieve the highest industry standards.
Meticulous management of detail is an integral component of operations at ADR. Every individual in the company keeps a constant eye on quality and shares a personal responsibility for ensuring a premium experience at every stage of every order. This standard of excellence drives our reputation and inspires us to strive for persistent improvement.
ADR is the ONLY manufacturer in the industry exclusively selling our complete line of products DIRECT to professionals in the interior design trade via a PRIVATE ecommerce marketplace. You must be a registered ADR account with a Resale Certificate Number to see ADR pricing, build a shopping cart, and take advantage of shopping DIRECT from the manufacturer 24/7 whenever and wherever you want.
Your vision is our mission.
We want to ensure you have a full range of resources and materials to assist and inspire you in the creation of your designs and maximizing your success.
---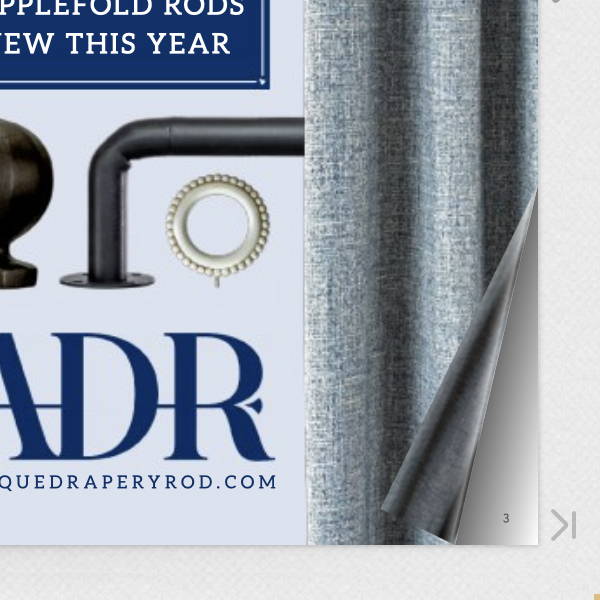 2020 ADR Product Guide - FREE Online Flip Book
Every product directly linked to buy on the site

Build an order online making selections from eCatalog

Present products and options to your clients in a digital magazine format

ADR customer pricing displayed on sign in to online shop
---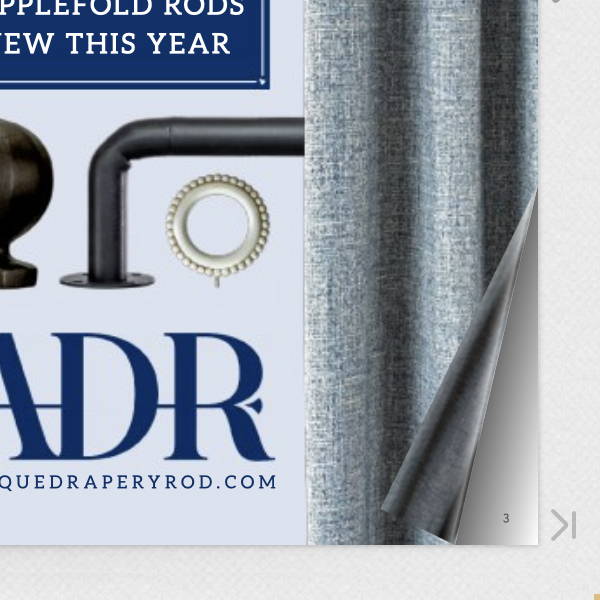 2020 ADR Product Guide - FREE Downloadable PDF
Individual page format

Sequential pages
---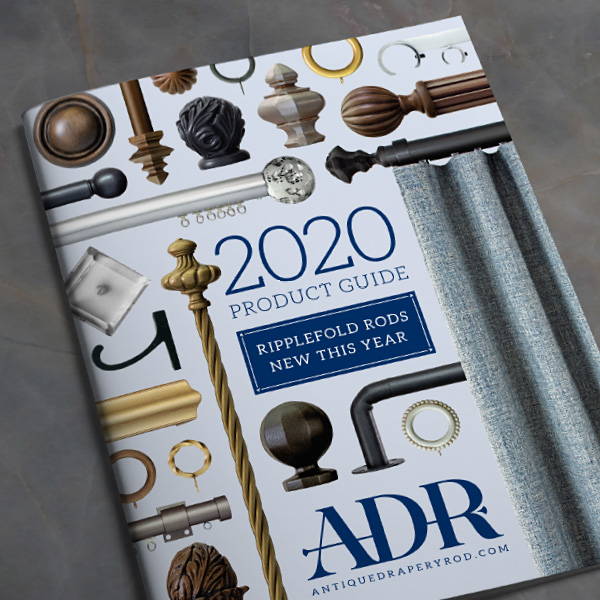 2020 ADR Product Guide - 72-Page Printed Version
$4.00 per copy (includes shipping)

Mailed to you within two business days
---
Order Your Samples Today
Registered ADR accounts can order individual wood or metal samples and complete sets of the ADR Color Palette in key chain or binder formats:
Your Vision. Our Mission.
Drapery Hardware Exclusively for Professionals
The Antique Drapery Rod Company offers the interior design trade an abundant selection of fine quality drapery hardware. You buy direct from the manufacturer and shop in a private online marketplace whenever and wherever you want. All our rods are custom cut and fully customizable so you choose components and size and select from over 30 finishes. ADR products are handcrafted in America.